https://www.amazon.com/dp/B09KLS8V67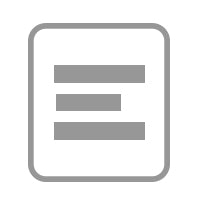 Product Descriptions
Metal
Weight
Color
Size
Sterling Silver
3.36g

White

Gold

12mm
Material
Shape
Color
Size

Cubic

Zirconia

Triangle

Aquamarine

12mm
Design concept: Inspired by the Greek Aegean coast, the endlessly romantic in the ocean and the sky. The designer uses the blue crystal to create a triangular-shaped earring, like the dreamy Aegean Sea, romantic and charming. The blue crystal will reflect the crystal's luster through the movement of the wearer, showing the elegant posture of the faceted crystal. Unique illusion colors and chic shapes create a stylish and eye-catching look for the wearer.
Crystal from Austria: Aquamarine is used as the "March stone", which symbolizes "sinking and courage", "happiness and longevity". It is like the fire of the temple. It will last forever and will always shine, guarding you and the people you care about. Years are flowing, but the emotion between you and me will never change.
Customer service: Committed to providing the best jewelry and the best services to every customer. We offer 30 Days No-Reason money-back guarantee return and 12 Months Manufacturer Warranty. Enjoy fast delivery.