31
https://www.amazon.com/dp/B09KLYXDGP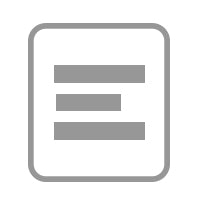 Product Descriptions
Metal
Weight
Color
Size
Sterling Silver
11.01g

White

Gold

28mm
Material
Shape
Color
Size

Cubic

Zirconia

Round

Diamond

White

20mm
Design Concept: After a person's life can fall in love with a lot of people, so you get your own happiness, you will understand the previous sadness is kind of treasure, which makes you better to hold and cherish the people you love.
Surprise: The sterling silver necklace is plated with rhodium, a precious metal in the platinum family. Rhodium is hard and resistant to corrosion. It provides the sterling silver inside a lasting layer of protection that minimizes scratches and tarnish. The white, reflective appearance of rhodium also adds to the beauty of the necklace.
Specification: Length: 1.1 in; Width: 0.78 in. Weight:0.391 oz. The Necklace are completely nickel free, so as to reduce the possibility of rash or skin irritation. Women can wear these all day long without worrying.
Customer service: Committed to providing the best jewelry and the best services to every customer. We offer 30 Days No-Reason money-back guarantee return and 12 Months Manufacturer Warranty. Enjoy fast delivery.