https://www.amazon.com/dp/B09KLH47JS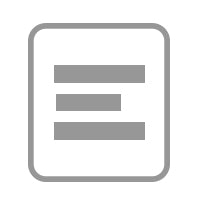 Product Descriptions
Necklace
Earrings


Bracelet

Type

L: 46mm




W: 23mm




W: 12g

L: 29mm




W: 16mm




W: 4.98g

L: 180mm
W: 15mm
W: 10.05g

Jewelry

Set
Material
Shape
Color
Theme


Crystals

from

Austria

Round

Aurore

Boreale

Phoenix
Design: Phoenix, with beautiful feathers, the king of the ancient birds in the legend. Usually used to symbolize newfound luck, happiness and renewal. The main gemstone of the jewelry is made of crystals from Austria. Its exquisite design and perfect circular cutting process give it a uniquely symmetrical design with a row of shiny diamond crystals on the side. Classic style and stylish colors make the jewelry unique.
Specification: Environmental polymer metal materials. Electroplating protective outer layer with silver contained.
Customer service: Committed to providing the best jewelry and the best services to every customer. We offer 30 Days No-Reason money-back guarantee return and 12 Months Manufacturer Warranty. Enjoy fast delivery.